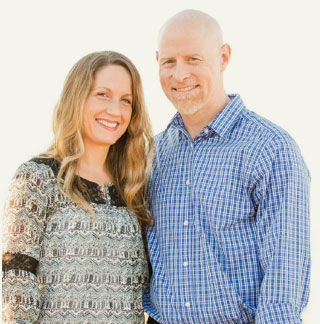 Welcome To The Spring 2018
HAPPILY FAMILY ONLINE CONFERENCE NOTES
The Gift of Failure: How the Best Parents Learn to Let Go so Their Children can Succeed
Jessica Lahey is a teacher, writer, and mom. She writes about education, parenting, and child welfare for The Atlantic, Vermont Public Radio, and the New York Times and is the author of the New York Times bestselling book, The Gift of Failure: How the Best Parents Learn to Let Go So Their Children Can Succeed. She is a member of the Amazon Studios Thought Leader Board and wrote the educational curriculum for Amazon Kids' The Stinky and Dirty Show. Jessica earned a B.A. in Comparative Literature from the University of Massachusetts and a J.D. with a concentration in juvenile and education law from the University of North Carolina School of Law. She lives in New Hampshire with her husband and two sons and teaches high school English and writing in Vermont.
Summary:
For parents "Failure" is the new "F-word". But what if we have it all wrong? What if failure is the fast track to success, learning, resilience, and grit? Jessica Lahey knows about the gift of failure and the dangers of overprotection, from her experience as a parent and middle school teacher. She shares stories that will inspire you, and a perspective that will reassure you. Jess tells us how we can worry less, give our children more freedom, and still prepare them for life.
Links: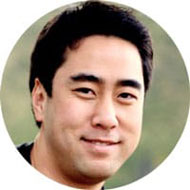 How Parenting Prevents Kids from Becoming Violent Adults
Joseph Lee is a psychiatrist with a practice in Southern California. Early in his practice he saw that his patients were clearly getting better, but didn't seem to be quite "well." His search to help people truly thrive, led him to a truth-based perspective that he's been applying personally and professionally, built around developing self-worth, meaningful relationships, and lifelong optimal healthiness. Becoming a parent, made him more intentional about every aspect of his own life – trying to figure out the best way to raise his kids, while maintaining his own health and wellbeing.
Summary:
No parent wants their child to use violence. But what causes violence? Does parenting have an impact? What about violent video games? Dr. Joseph Lee helps us sort out fact from fiction by delving into the research. What Joseph shares may cause you to think differently about everything from school shootings to your parenting style. He talks about one parenting practice that you'll want to avoid in order to raise non-violent kids.
Links:

Sexually Healthy Families from Toddler to Teen
Parenting Consultant and Educator and a mother of 4. Her work supporting families professionally has been informed by her own experiences with postpartum depression, loss of community, and balancing a career while raising a family. She has a Master of Arts in Educational Psychology, and has worked as Doula, and Preschool teacher. Her passion is helping others understand children.
Summary:
Patience Bleskan tackles a tough topic for parents–how (and when) to talk to children about sex. Starting at preschool age, teaching sex education is important, if children are educated they are LESS likely to become sexually active at an early age and less likely to be victimized! But many parents feel that they lack the skills and don't know how to start this potentially awkward conversation. Find out what to say, when and how to say it, in this informative conversation with Patience.
Links:

Sue DeCaro and Erin Taylor
Conscious Parenting and Community Making
Sue DeCaro is a mom, thought leader, PCI Certified Parent Coach®, educator, and motivational speaker focused on conscious living and loving. She is a writer, trainer and co-founder of Building Connected Communities and Building Connected Families. With a BA in psychology, Sue has been an invited guest on a number of radio shows and podcasts. Sue's passion is helping people to deeply connect to themselves, to their children, and the world around them.
Erin Taylor is a conscious living thought leader, PCI Certified Parent Coach® and motivational speaker and author. She is also a co-founder of Building Connected Communities and Building Connected Families and co-host of the Maximizing Life in the Middle Podcast that she produces with her husband. She holds a Master of Arts in Counseling Psychology and is the author of Connection and Kindness: The Key to Changing the World Through Parenting.
Summary:
Sue DeCaro and Erin Taylor talk about conscious parenting and community making. They share their guidance about how to shift away from triggers and reactive parenting. They explain how we can listen to our children, how to care for our feelings of anger or fear, and care for ourselves. Erin talks about using a journal to understand her past and grow into the kind of parent that she wants to be. Sue shares about the communities that they've created and how they work together to support families. They generously offer an expert interviews series focused on how to navigate screen time and technology with children; this is a wonderful free resource!
Links: