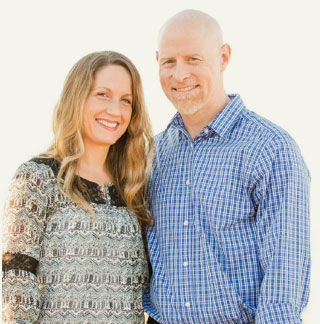 Welcome To Day Three Of The
HAPPILY FAMILY ONLINE CONFERENCE
Inspiration and Resources to Support a Child Who Learns Differently
David Flink is a social movement leader on the front lines of the learning rights movement. Diagnosed with dyslexia and ADHD at a young age, he struggled through much of his pre-college education. When he was still in college himself, David founded Eye to Eye, a national mentoring movement run for and by people with Learning Differences and ADHD. David is also the author of Thinking Differently: An Inspiring Guide for Parents of Children with Learning Disabilities.
Summary:
David Flink is a visionary who is broadening the definition of learning in our culture. Learning is something that we do everyday, until the day we die. All kids want to learn… If our child learns differently our goal, as parents and teachers, is to figure out how they can. This learning revolution starts with telling our stories, making the invisible visible, asking questions, and moving from pity to pride. David shares practical and inspiring ways to do these things, in his engaging presentation.
Links:

How to Respond to a Bully Without Becoming a Victim
Brooks Gibbs is an award-winning social skills educator. He is a popular youth speaker who's presented 2,500 speeches. His viral videos have been translated into 20 languages and amassed more than 200 million views. He specializes in teaching youth how to be emotionally resilient and inspires them to live by the Golden Rule.
Summary:
Brooks Gibbs has a very different approach to "bullying" than other experts. First, he helps us understand why people "bully", then he explains why the words "bully" and "victim" aren't useful or helpful words. Lastly, he shows how any of us can respond when someone says something that hurts us. By the way, he actually sings! You won't want to miss this entertaining presentation about emotional resilience.
Links:
Focusing on Your Child's Strengths Leads to Success
Dr. Lea Waters is a researcher, psychologist, author and speaker who specializes in positive education and parenting. She is the President of the International Positive Psychology Association, and the author of The Strength Switch: How the New Science of Strength-Based Parenting Can Help Your Child and Your Teen to Flourish. Lea's work has been featured in the Wall Street Journal, The Washington Post, The Atlantic, The Globe, and The Guardian.
Summary:
There is a common belief in parenting that in order to help our kids, we need to work on all their weaknesses. But strength-based science shows that the opposite is true. It tells us to turn the bulk of our attention on expanding our children's strengths, rather than reducing their weaknesses. Dr. Lea Waters shows parents how (and why) to use this powerful concept from positive psychology in our families, schools, and in our lives. If we focus on our child's strengths we help them build resilience, optimism, happiness, and have more fun in life!
Links:
Using Mindfulness to Build upon Strengths (& 5 Exercises You Can Try with Your Kids)
Living and Working with a Child who is Twice Exceptional (2E)
ASeth Perler is a teacher turned Education Coach, who specializes in Executive Function and 2e. He helps struggling students navigate the educational landscape while doing his part to "disrupt" and improve education.
Summary:
Seth Perler coaches kids who have asynchronous development or 2E (they are giftedness in one area and delayed in another). He explains why shame, punishments, lectures, and even rewards don't work with these kids. Seth talks about what parents and teachers can do, that does work–increase choice, be flexible, be curious, get "buy in", and ask questions. Seth also shares some practical advice about how to get kids more engaged in their school work.
Links:
Visit SethPerler.com and subscribe for updates and free Student Success Toolkit
Audio-only RecDr. Lara Honos-Webb is a clinical psychologist. She is author of Brain Hacks, The Gift of ADHD, The Gift of ADHD Activity Book, The Gift of Adult ADD, The ADHD Workbook for Teens, and Listening to Depression. Her work has been featured in USA Today, Newsweek, The Wall Street Journal, U.S. News & World Report, The Chicago Tribune, Publisher's Weekly, and others.
Summary:
Dr. Lara Honos-Webb talks about how kids and adults with ADHD and learning disabilities are more creative, innovative, more empathic, expressive, and better problem solvers than people in the general population. Lara gives practical advice about how to reframe problem areas, build on the successes and interests of kids, increase persistence and motivation, how to help kids define themselves by their success, and how to organize, initiate, and plan daily tasks.
Links:

Free 25 Minute Video on Six Super Skills Every Person with ADD Can Learn