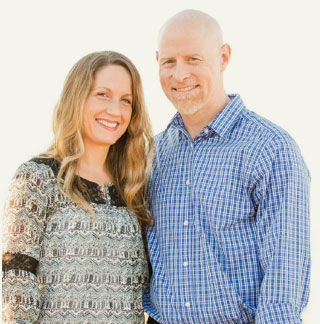 Welcome To Day One Of The
HAPPILY FAMILY ONLINE CONFERENCE
Raising Resilient Adolescents and Teens in the Tech Age
Length: 43:00
"Dr. Christine Carter, author of The Sweet Spot and Raising Happiness, has a unique perspective on how we can find fulfillment, success, and lasting joy in our busy lives. At work, she translates the latest scientific findings–from positive psychology, sociology, research on productivity and elite performance, organizational and management theories, and neuroscience–into action plans for her readers.
Christine Carter is a sociologist and Senior Fellow at UC Berkeley's Greater Good Science Center, where for many years she was the Executive Director. After receiving her B.A. from Dartmouth College, where she was a Senior Fellow, Dr. Carter worked in marketing management and school administration, going on to receive her Ph.D. in sociology from UC Berkeley.
Dr. Carter has appeared on dozens of television and radio shows, including the "Oprah Winfrey Show," the "TODAY" show, and "The Daily Show with Jon Stewart." She has also been quoted or featured  in hundreds of newspapers and magazines, including The New York Times, The Wall Street Journal, and Real Simple.
She lives with her husband, four kids, and dog Buster in Marin County, California."
Summary:
It can be tough to raise an adolescent or a teen right now. Join us while we have a lively conversation with Dr. Christine Carter. Christine explains why adolescents and teens in industrialized countries are not doing as well and are less resilient. How can we help our kids cope with everyday discomforts? Christine offers science based tools for how can we soothe our kids and soothe ourselves. Plus we all do a bit of over-sharing from our own parenting and where we've compromised with our teens.
Links:

Website
Busy Parents Practice Mindfulness with Young Children
Dr. Christopher Willard is a psychologist and educational consultant specializing in mindfulness. He has been practicing meditation for 20 years, and leads workshops nationally and internationally. He has presented at TEDx conferences and his thoughts have appeared in the New York Times, The Washington Post, mindful.org, and elsewhere. He is the author of several books including Child's Mind, Growing Up Mindful, and Raising Resilience. He teaches at Harvard Medical School.
Summary:
Dr. Christopher Willard shares some practical ideas about how to practice mindfulness meditation when you are a busy parent and how you can introduce young children to meditation. Christopher explains some of the science behind mindfulness. He talks about why breathing and staying in the present is so important, what happens to your brain when you meditate, and how mindfulness is connected to happiness.
Links:

Is this ADD/ADHD, ODD, Anxiety, or a "Behavioral Issue"?
Dr. Ann-Louise Lockhart is a Pediatric Psychologist. She is Board Certified in Clinical Child and Adolescent Psychology. She is the Founder and Owner of A New Day Pediatric Psychology. Originally from St. Croix in the U.S. Virgin Islands, she considers herself a "dual-citizen" of Texas and the Caribbean. She specializes in treating ADHD, Depression, Anxiety, and medical diagnoses.
Summary:
Dr. Ann-Louise Lockhart talks about the differences between ADHD, oppositional defiant disorder, anxiety, and behavioral issues, and what we can do for our kids to help them develop the skills that they need. Ann-Louise's warm, down-to-earth style is reassuring for parents who are worried about their child. She talks about when to get a child assessed, how to find appropriate professional, and she shares examples of how to handle everyday struggles, such as bedtime.
Links:

Parenting a Gifted or 2E Child
Dr. Daniel Peters is a psychologist, author, Co-founder of Parent Footprint, host of the "Parent Footprint Podcast with Dr. Dan" and the Executive Director of the Summit Center, specializing in the assessment and treatment of children, adolescents, and families, with gifted, talented, and creative individuals, as well as anxiety, learning differences, dyslexia and more. He is a regular contributor to The Huffington Post and Psychology Today, and he speaks regularly at national conferences.
Summary:
Dr. Daniel Peters talks about what it means to be gifted or 2E. He answers many essential questions: Are gifted kids more likely to be sensitive or have emotional issues? How do you get support from the school for a gifted child? How do you help a child who is a perfectionist, or who has unrealistic expectations, to have a growth mindset? If your child is performing above her same aged peers in any realm this is an important conversation.
Links

The Importance of Social Thinking in our High-Tech World
"Michelle Garcia Winner, is a speech language pathologist who specializes in helping people with social learning challenges. She is the founder and CEO of Social Thinking®, a company dedicated to helping children and adults develop their social competencies to meet their personal social goals.
Michelle coined the term "Social Thinking" and has created unique treatment frameworks to help educators, clinicians, professionals, and parents appreciate that social capabilities are integral to a person's success in life, socially, academically, and professionally.
Michelle maintains a private practice, The Center for Social Thinking, in Santa Clara, California, and has written or co-authored more than 40 books about the Social Thinking Methodology. "
Summary:
Michelle Garcia Winner defines social competencies and social thinking, and how they are different than social skills. Michelle explains that children and adults can develop anxiety, sadness and depression because they lack social learning, and how even kids and adults who are skilled verbally and intellectually, might still struggle with social competencies. Yet, social competencies–problem solving, working as a team, understanding someone else's perspective, etc–are extraordinarily important for kids to succeed academically and make friends, as well as for adults to succeed in the workforce and in relationships. Michelle also talks about the impact that screens have on social learning. She shares about the many free resources that are available on her website to help kids and adults increase their social competencies.
Links:

Register for all conference days