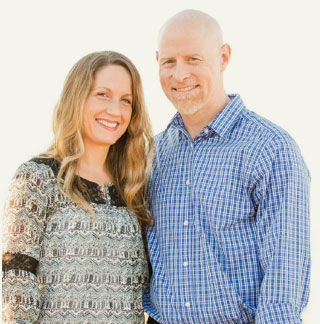 Welcome To Day Five Of The
HAPPILY FAMILY ONLINE CONFERENCE
Brainstorm: The Power and Purpose of the Teenage Brain
Dr. Daniel Siegel is a clinical professor of psychiatry at the UCLA School of Medicine and the Executive Director of the Mindsight Institute. He has authored or co-authored several books including Parenting from the Inside Out, the Whole Brain Child, No Drama Discipline, The Yes Brain, and most recently, Aware.
Summary:
The message parents get in our culture is to fearfully anticipate the teen years, and then just try to survive them. Dr. Daniel Siegel looked at the research about the adolescent mind and wrote his book–Brainstorm–to tell a different story. He writes that "the adolescent period of life is in reality the one with the most power for courage and creativity. Life is on fire when we hit our teens. And these changes are not something to avoid or just get through but to encourage." Dan talks about the myths of the teen brain and why it's such an exciting stage of human development.
Links:
Live Q&A at 12:00 Noon (Pacific)
Getting Along: Creating Strong Siblings
Cecilia Hilkey, MA and Jason Hilkey have worked professionally with children and families for 20 years. They've taught parents and educators to use compassionate methods to talk to kids, worked with children with special needs, and even taught together in the same preschool classroom.
They founded Happily Family to respond to the needs of parents and teachers who wanted access to current research about the brain, and more communication tools to use with the kids in their lives. Their popular blog, classes and conferences touch the lives of tens of thousands of people each week.
Cecilia and Jason have been featured in local and national media including Kiplinger's magazine and elephant journal. They regularly present at schools and conferences including CAEYC. They have received grants from the Maternal Child and Health Bureau, California First 5, and the Awesome Foundation.
Summary:
This LIVE presentation will air HERE on Monday, May 20 at 12 noon Pacific/ 3pm Eastern and will be available afterwards as a replay.
Cecilia and Jason Hilkey will reveal the 3 ingredients of healthy sibling relationships. They will share current research about siblings and their experience working with high needs kids, and raising two girls. They know firsthand what can happen in a family when someone has a physical, emotional, or learning disability. They tackle tough topics like… jealousy, fighting, how to intervene during a conflict, how to have different expectations for different kids, how to explain a sibling's diagnosis, and how to create strong siblings for life!
Links:
The Good News About Bad Behavior
Katherine Reynolds Lewis is an award-winning independent journalist, author and speaker based in the Washington D.C. area. Her book, The Good News About Bad Behavior, explains why modern kids are so undisciplined and tells the stories of innovators who are rebuilding lost self-control, resolving family conflict and changing the trajectory of young lives. Katherine is a certified parent educator with the Parent Encouragement Program in Kensington, MD.
Katherine contributes to The Atlantic, Fortune magazine, Parents, USA Today's magazine group, the Washington Post and Working Mother magazine. She and her husband Brian are the parents of three children.
Summary:
Katherine Reynolds Lewis describes 3 current factors that are contributing to a decrease in the well being and mental health of children. That's bad news! But the good news is that the solutions are do-able. Katherine talks about how we can help our children develop social, emotional, and problem solving skills, contribute to their family and community, and we can shift the focus of our parenting to collaboration, rather than punishments and rewards. She encourages us to allow our children to learn through their failures, while also supporting them before and after the experience.
Links:
Parenting as Soulcraft: The Work of Bill Plotkin
Brian Stafford is a Guide and Director for Strategic Initiatives for the Animus Valley Institute, a nonprofit organization of 10 to 15 guides based in Durango, Colorado. Since 2008, Animas has led programs on dreamwork, shadow work, the cultivation of ecological identity, deep imagery journeys, and other topics. Animas founder Bill Plotkin and the other Animas guides have created and shaped over 40 contemporary practices that assist people of Western cultures in their quests for more meaningful, fulfilling, and culturally engaged lives aligned with nature.
Summary:
Brian Stafford says that people come to Bill Plotkin's work and the programs at the Animus Valley Institute to learn how to grow to their full potential. One of the things that we are missing in our culture is a deeper connection with nature. Brian talks about the importance of early exposure to nature and nature rites of passage. He shares with us the sequence of stages the very healthiest, most self-realized humans go through. He talks about how to embrace and heal our fragmented or wounded parts of ourselves. He shows how powerful nature is as a healer, to make us whole, and how parenting can be a doorway to our own personal growth.
Links:
Maintaining Mental Health while Parenting
Jacqueline Green is a parent coach, and the creator and host of the Great Parenting Simplified (formerly called the Great Parenting Show). Since its founding in 2010, GPS has had over 150 top parenting experts and has grown its audience to over 35,000 parents from 94+ countries. Jacqueline has been interviewed by national newspapers and magazines, and has been on major radio and TV, including the Huffington Post Live.
Summary:
Jacqueline Green shares her personal struggle with mental health as a mom raising two children in the midst of a difficult marriage, and her eventual divorce. She not only tells us how she got through it, but she lights a path for others who are also dealing with challenging circumstances. Jacqueline shares what she's learned on the way, what her kids have learned, and the 5 tools that she still uses to move from surviving to thriving.
Links: