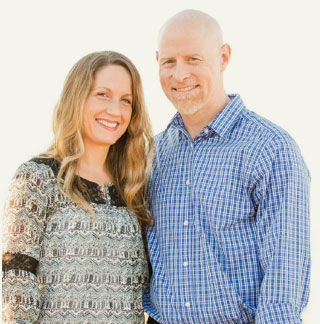 Welcome To Day Four Of The
HAPPILY FAMILY ONLINE CONFERENCE
When You Worry Too Much: 3 Tools for Kids to Minimize Anxiety
Dr. Dawn Huebner is a Clinical Psychologist, Parent Coach and popular speaker, specializing in the many faces of anxiety. She is the author of 8 books, including the bestselling What to Do When You Worry Too Much and more recently, Outsmarting Worry. Dr. Huebner's books have been translated into 21 languages. She has been featured on the TODAY Show, CNN.com, WebMD, many popular parenting magazines. Dr. Huebner's TEDx talk on Rethinking Anxiety has been viewed over 280,000 times.
Summary:
It's natural–even helpful and energizing–for all children to have a little bit of anxiety, but a lot of anxiety is problematic. Dr. Dawn Huebner talks about how to know if our child is experiencing too much anxiety, what you can do to help them, and when to get professional support. Dawn says that too much accommodating and reassurance–things we might do to be compassionate–actually fuels anxiety, rather than resolves it. And she talks about what we can do instead, to help our children anxiety.
Links:

Mindful Parenting for ADHD
Dr. Mark Bertin is a developmental pediatrician who specializes in integrating mindfulness with other evidence-based neurodevelopmental care. He is a bestselling author who most recently wrote How Children Thrive: The Practical Science of Raising Independent, Resilient, and Happy Kids. His previous books include Mindful Parenting for ADHD and The Family ADHD Solution.
Summary:
ADHD is a common developmental disorder, found around the world, and yet it is frequently misunderstood. Dr. Mark Bertin helps explain that kids with ADHD know what to do, but it's hard for them to do what they know because of difficulties with planning, management, organization, and executive functioning. In this conversation, Mark talks about the stress ADHD creates for families, value of mindfulness and self compassion for parents, and he shares practical, positive ways to guide kids with ADHD.
Links:

4 Ways to Help Kids with ADHD Succeed in School and Life
Joseph Lee is a psychiatrist with a practice in Southern California. Early in his practice he saw that his patients were clearly getting better, but didn't seem to be quite "well." His search to help people truly thrive, led him to a truth-based perspective that he's been applying personally and professionally, built around developing self-worth, meaningful relationships, and lifelong optimal healthiness. Becoming a parent, made him more intentional about every aspect of his own life – trying to figure out the best way to raise his kids, while maintaining his own health and wellbeing.
Summary:
Dr. Joseph Lee explains what is happening in the brain of a child with ADHD. He talks about why a child with ADHD might get focused on one thing (when he should be working on something else), why it's difficult for him to engage in something that he doesn't want to do, and why he forgets to do things. Joe shares 4 practical ways we can help kids with ADHD be more successful in school, home and life. And he also shares his view on medication for kids with ADHD.
Links:

How to Help Kids with ADHD Find Their Strengths
Dr. Edward Hallowell is a child and adult psychiatrist and the founder of The Hallowell Center for Cognitive and Emotional Health. He taught Harvard Medical School for over 2 decades, and since then he's devoted his professional attention to his clinical practice, lectures, and writing books. Dr. Hallowell is a highly recognized International speaker. He has been featured on 20/20, Oprah, Dr. Oz, CNN, PBS, NPR, 60 Minutes, The Today Show, Dateline, Good Morning America, US News and World Report, Newsweek, the Harvard Business Review, Washington Post, and New York Times.
Summary:
Dr. Edward Hallowell gives parents, professionals (and kids themselves) language to find the "buried treasures" of ADHD. Ned shares about the strengths of kids with ADHD–the laser focus, tenacity, ingenuity, generosity, forgiveness, curiosity, and energy. Ned also shares about how to support kids with ADHD and gives practical advice in the areas of education, medication, coaching, structure and lifestyle.
Links:

How to Advocate for Your Child & Get the Help Your Child Needs
Maria Davis-Pierre is a Licensed Mental Health Counselor with extensive experience working with children on the spectrum and their families. Maria's passion is being an autism advocate and she uses a strength based approach to help clients to develop solutions that they want in their lives. Her mission is to increase awareness of the impact culture can have on an Autism Spectrum diagnosis.
Summary:
Even though Maria Davis-Pierre is a mental health counselor and is married to a physician, when she first got concerned about her daughter's development it took a lot of time and effort to get a support that her daughter needed. Maria unfortunately experienced what a lot of parents of special needs children have experienced, especially parents in underserved communities. Maria shares her story and her advice about how to advocate for your child, to get the help that you need, and how to educate the professionals on your child's team about your family's culture.
Links:

Register for all conference days