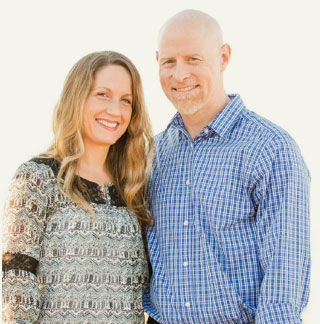 Welcome To The
FALL 2022 HAPPILY
FAMILY CONFERENCE NOTES
Own the entire conference forever!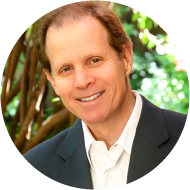 Power of Imperfect Parenting, Self Awareness, and Repair
Dr. Daniel Siegel is a clinical professor of psychiatry at the UCLA School of Medicine and the Executive Director of the Mindsight Institute. He has authored or co-authored several books including Parenting from the Inside Out, the Whole Brain Child, Brainstorm, The Yes Brain, The Power of Showing Up, and Intraconnected.
SUMMARY:
Many parents know that their parenting is influenced–for better or worse–by their own childhood experiences. But if you had a difficult childhood, how can you avoid passing that experience on to your kids? Also, when you've made a mistake in your parenting, how do you reconnect and repair things with your kids? Dr. Daniel Siegel talks about attachment research and why it's so important to help kids feel safe, seen, soothed, and secure. He says that you can't change what happened to you as a child, but you can make sense of what happened and the impact that it has had on your development as a person. If you understand what happened in your past and how you adapted to it, then it frees you to become fully present to your child, to yourself, and to your partner.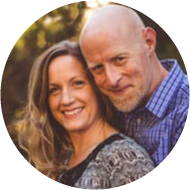 Moving Beyond Your Baggage: Parenting With Your Partner
For over 20 years,
Cecilia and Jason Hilkey
have worked together… they've taught compassionate communication to parents and educators, worked with children with special needs, and even taught in the same preschool classroom. They founded Happily Family to help parents get emotional support, clear up communication, and create connection in families. Their popular conferences, blog, parent coaching, and classes touch the lives of over 100 thousand parents each week. They have 2 teens.
SUMMARY:
Whether you liked how you were raised or not, your childhood history does NOT need to become your destiny when start raising your own kids. There is an incredible opportunity available in parenting–and in our adult partnerships–to heal unfinished business from the past. Cecilia and Jason share candidly and personally about their healing journey in their own family and marriage. Even though your kids or your spouse may trigger stuff from your past, it is also these people in your family who are uniquely qualified to help you heal. Jason and Cecilia share practical examples, tools that they've used, and stories about how they've grown in self-awareness.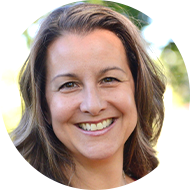 Caring for Ourselves and Our Children in an Unpredictable World
Cathy Adams
is the co-host of the Zen Parenting Radio podcast, the co-founder of the Zen Parenting Conference, and an author focused on parenting and the personal empowerment of women and young girls. She's a Social Worker, Parent Coach, Elementary School Teacher, and Yoga Teacher. Her latest book is called Zen Parenting: Caring for Ourselves and Our Children in an Unpredictable World.
SUMMARY:
Cathy Adams talks about how we can get in tune with ourselves, how to recognize our own history, our strengths, and where we need support, so that we can ultimately have more satisfying relationships with ourselves and our family members. She encourages us to pay attention to the moment that we are in, and to notice the little things. Cathy reminds us that we are a mind, and a body; that we are not just our thoughts and logic. Our parenting gets easier and we become more effective when we check with the feelings in our body and use that to calm our nervous system.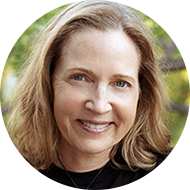 Everyday Mindfulness to Make Parenting Less Overwhelming
Caroline Welch
is CEO and Co-founder, with Dr. Dan Siegel, of the Mindsight Institute in Santa Monica, California. She offers lectures and workshops to enhance well-being in our personal and professional lives. Caroline began her mindfulness practice forty years ago; her first book is The Gift of Presence: A Mindfulness Guide for Women.
SUMMARY:
You are a busy parent. You have places to go and things to do. You might think that "Presence" is one of those things that would always fall off the bottom of your overcrowded To Do List. But Caroline Welch (wife of Dan Siegel) says in this interview that Presence is something that's essential to parenting, that it's life-changing. She says that Presence is not even an item on the To Do List because you can incorporate it into your life, into the things you are already doing.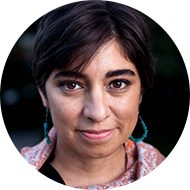 Becoming a Better Parent by Processing Early Parenting Experiences
Magdalena Consuelo Garcia
is a mother, parenting coach, and long-time elementary educator at both public and private schools. She is the founder of Circles & Bridges, a resource for tending to the inner lives of parents so they can tend to the inner lives of their kids.
SUMMARY:
In alignment with the main points of Dr. Daniel Siegel's interview, Magdalena Consuelo Garcia talks about how our own childhood and early months/years of being a parent can impact our parenting. With kindness and clarity, Lena explains that if these early experiences are left unexamined, they can unintentionally influence how we parent, making us less effective and more likely to perpetuate the past. Lena talks about how to use tenderness and curiosity to look at these early parenting experiences, how to find strength in them, and ultimately, how to grow from them to be the kind of parent you want to be.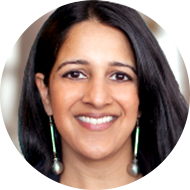 Helping Kids Overcome Stress, Worry, and Negativity to Find Meaning and Purpose
Renee Jain
is the founder and Chief Storyteller of GoZen!, an online social and emotional learning program that helps kids cultivate basic coping techniques to overcome stress, anxiety, worry, anger, perfectionism, and negativity, as well as develop life skills to find meaning, purpose, and engagement in their lives. Renee founded GoZen! because she experienced anxiety as a child. As an adult, she wanted to share the tools from her formal education, her master's degree in psychology, and personal experience, to help others.
SUMMARY:
Renee Jain is a master at explaining feelings, normalizing the worry, stress, and anxiety that a lot of kids and parents feel, and shining the light on ways to address our adult emotions, as well as those of our kids. In this wide-ranging conversation, we learn why some amount of anxiety is normal and good, what to do if a child has a panic attack, and how to support a child who has a lot of negative self-judgment. With her reassuring presence and interesting stories, Renee shows how we can get off the roller coaster of emotions and support our kids with their feelings too.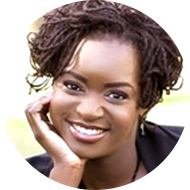 The Cure for Parenting Burnout, Stress, and Overwhelm
Dr. Lynyetta Willis
is a licensed psychologist who specializes in trauma; parenting and couples issues; mindfulness, stress reduction, and spiritually-centered therapy. She helps frustrated families break free from stable misery in their parenting and partnerships so they can create the joy they crave and feel more harmony in their homes.
SUMMARY:
A lot of parents right now are experiencing overwhelm and burnout. Because of stress (and trauma), parents bounce back and forth between fight, flight, freeze, and exhaustion or disconnection. Lynyetta offers a few simple steps for parents to get back into their confident, compassionate, connected selves again. You will leave this talk with ideas about how you can use habits, boundaries, your needs and desires, and self-regulation to lower your stress and heal trauma.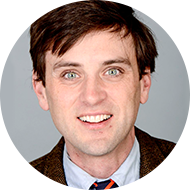 Handling Sad and Anxious Feelings and the Trap of Toxic Positivity
Dr. Christopher Willard
is a psychologist and educational consultant specializing in mindfulness. He has been practicing meditation for 20 years and leads workshops nationally and internationally. He has presented at TEDx conferences and his thoughts have appeared in the New York Times, The Washington Post, mindful.org, and elsewhere. He is the author of several books including Child's Mind, Growing Up Mindful, Raising Resilience, and several children's books. He teaches at Harvard Medical School.
SUMMARY:
Dr. Christopher Willard offers a new way to view challenging times and difficult experiences. Looking at the research about Post Traumatic Growth, Chris shares that most people who have experienced trauma also experience–over the long term–new levels of connection, opportunities, purpose, spiritual growth, and meaning. This is not meant to shame anyone who hasn't bounced back yet or encourage toxic positivity, rather this conversation is intended to encourage and reassure us that humans and kids are resilient, even in the face of difficult circumstances.
Chris talks about how to can use difficult situations to grow, how to find predictability when things are unpredictable, how to talk to kids about challenging situations, and practical solutions, including breathing exercises, to use in difficult situations every day.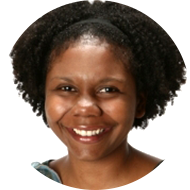 Coping Skills for Teens with Stress, Anxiety, and Anger
Janine Halloran
is a Licensed Mental Health Counselor, the founder of Coping Skills for Kids, and a mom of 2. For the past 20 years she has worked primarily with children and adolescents and she's seen the value of learning healthy coping skills early in life, so kids will be more resilient and manage stress better as they grow up. Janine's books–Coping Skills for Kids and Coping Skills for Teens–have activities and resources to help kids and teens learn to cope with the daily challenges of life.
SUMMARY:
Teens are experiencing more stress than in previous generations. Teens also sometimes worry and feel angry. Janine Halloran says, "Emotions aren't good or bad, they just are. What matters is what you do with those emotions." Janine–and her book–help teens know what to do with their emotions. She understands teens, how to talk to them and how to help them deal with stress, anxiety and anger. There are 4 basic ways that humans handle stress. Janine talks about each area and gives examples of activities that you can use with the adolescent in your life (or even with yourself)!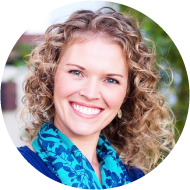 Real Tools to Tackle Everyday Trauma Triggers for Anxiety, Anger, and Frustration
Keira Merkovsky
is a Licensed Clinical Social Worker, Parent Educator, and the Founder of Relationship Cubed. In addition to her education, Keira uses what she learned by overcoming challenging personal experiences to help others find inner peace, personal contentment, and joy in all of their relationships. She works in private practice in Southern California and lives with her husband and her two kids.
SUMMARY:
Kiera Merkovsky has simple practical tools for anyone who is struggling with anxiety, anger, frustration, and a persistent inner-critic. This talk came about because Kiera, for the past two years, has immersed herself in learning various methods of trauma treatment and utilized them with her clients and her family. Never could she have imagined how much she would need those skills on a personal level, but they have been a gift to her immediate and extended family. The beauty of it all, Kiera says, has been the opportunity to practice these skills in her day-to-day life as she also coaches her clients. It forced her to break down complex ideas and turn them into practical and applicable skills for non-therapist folks. These tools resulted in such noticeable shifts for her clients that she wanted to share what she learned with the Happily Family community.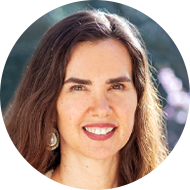 Fierce Self-Compassion: How Parents Speak Up with Kindness
Dr. Kristin Neff
is an Associate Professor of Educational Psychology at the University of Texas at Austin. She is a pioneer in the field of self-compassion research, conducting the first empirical studies on self-compassion over a decade ago. Her latest book is called "Fierce Self-Compassion: How Women Can Harness Kindness to Speak Up, Claim Their Power and Thrive". With Dr. Chris Germer, she developed an empirically supported eight-week training program called Mindful Self-Compassion, and offers workshops on self-compassion worldwide.
SUMMARY:
Dr. Kristin Neff has talked to us several times about using self-compassion for soothing, tending to, and nurturing ourselves. But there is also another side of self-compassion, which Kristin calls "fierce self-compassion". Fierce self-compassion calls us into action to protect ourselves, and our kids, or to fight against injustice. Fierce self-compassion can be compared to a "momma bear" who stands up for herself and others, even to address sexism, racism, and other forms of oppression. Kristin gives us tools to get in touch with our own inner fierce self-compassion.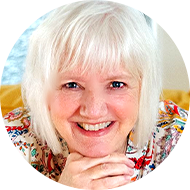 The Power of Personal Boundaries in Parenting; Balancing Separation and Connection
Leslie Potter
is a trained therapist, parent coach and mama extraordinaire. She supports parents to explore and deepen their conscious parenting journey, helping them to find their internal strengths as a parent instead of using techniques to control their child's behavior, while opening hearts and minds to the power of healthy separation and connection. She is the creator of "Parenting Paused" a parenting podcast sharing the journey of parents as they transform their relationships with their child as well as the founder and creator of the Purejoy Parenting model. Her greatest adventure has been riding the waves of relationship alongside her amazing daughter while learning to "grow" herself up to be the parent she always wanted to be.
SUMMARY:
As parents, we all know that it's important to connect with our kids, but is it possible to connect too much? What does healthy separation look like? How do you set personal boundaries? Leslie tells us that when we don't have healthy boundaries our kids might actually feel smothered, resentful, angry, or ashamed. As parents, we fear that having a boundary might make our child feel rejected or abandoned. What is the solution? With wit and wisdom, personal stories, and practical tools, Leslie shows us how to have connection and healthy separation with our children, allowing them–and us–to truly flourish.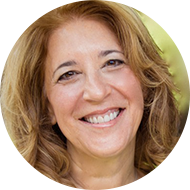 Addressing a Child's Misbehavior with Communication and Connection
Susan Stiffelman
is a marriage and family therapist, a credentialed teacher, and a licensed psychotherapist. For over 30 years, Susan has worked with families to create greater harmony and a deeper connection between parents and children. Susan's latest book is Parenting with Presence: Practices for Raising Conscious, Confident, Caring Kids. Susan is regularly featured in the media, including The Today Show, The Boston Globe, Parents magazine, and the Los Angeles Times.
SUMMARY:
Even though we love our children, sometimes in our family–or parenting or life–we are faced with a problem or issue that we did not expect. Sometimes we quietly imagine a different life for ourselves or our kids. What can we do when we feel caught off guard and overwhelmed, when parenting is not what we expected? Susan Stiffelman says that part of the solution is self-compassion, feeling our feelings, not comparing ourselves to others, and not over-intellectualizing our feelings or experience. She suggests several ways that you can let your feelings move through you. Susan also talks about the trap of thinking that our negative feelings are because of our child (or partner, or situation, etc) and she gives us steps we can use to look inward for healing and ultimately deepen our relationship with our kids.
Dr. Nate Klemp & Kaley Klemp
How the 80/80 Marriage Improves Partnership and Parenting
Dr. Nate Klemp
Nate is a writer, philosopher, and entrepreneur. He is the co-author of Start Here: Master the Lifelong Habit of Wellbeing, a founding partner at Mindful–one of the world's largest mindfulness media and training companies–and he wrote The 80/80 Marriage with his wife, Kaley.
Kaley Klemp
Kaley is one of the nation's leading experts on small-group dynamics and leadership development. She is a TEDx speaker and the author of three books. Kaley has a M.A. in Sociology, with a focus on Organizational Behavior from Stanford University.
SUMMARY:
We don't know about you, but us Hilkeys have read a lot of books about relationships, and none of them is quite like The 80/80 Marriage. On the surface, what Nate and Kaley have created looks like practical advice about how to manage household tasks in a relationship. But on closer inspection, these "everyday tasks" can also become the key to unlocking radical generosity for your partner, appreciation for all the things they do, having more closeness and support, and even having better sex and intimacy. If you currently have a partner, we think you will enjoy this interview because The 80/80 Marriage fills a gap that the other relationship books don't address.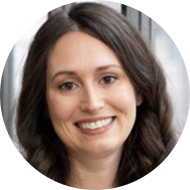 Transforming Toddler Behavior with Connection and Communication
Devon Kuntzman is a Toddler Expert and Parenting Coach, and the Founder of Transforming Toddlerhood. She is on a mission to transform the myth that toddlerhood is terrible by empowering toddler parents to use positive, respectful and developmentally appropriate parenting tools. She has a degree in Psychology and Child Development, and is an ICF certified coach.
SUMMARY:
There is a common–yet unhelpful–thing we do, most parents view their kids' behavior as a representation of their success (or failure) as a parent. Devon explains that your child's behavior is not a reflection of who you are as a person, rather your child's behavior is an attempt to communicate. When we begin to view behavior as communication then we start to take things less personally. Ultimately we can't control a child's mood, action, tone of voice, emotions, sleeping, or eating, etc but Devon talks about how we can control how we act, what we say and do, we can control the environment and we can have a positive impact on our kids by focusing on where we actually have influence. This conversation is about toddlers, however, the strategies and concepts that we discuss are just as applicable for older children, even teens.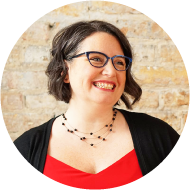 Three Tools to Calm the Chaos of Everyday Family Life (and Make Parenting More Enjoyable)
Dayna Abraham
is a National Board Certified teacher with a background in Early Childhood and the Founder of Lemonlime Adventures. As a teacher, she always figured out ways to love the most intense and challenging kids in her classroom. Now she helps other parents, of challenging and intense kids, find their own superpowers.
SUMMARY:
In this modern world where it feels like our lives are on display, it's easy as a parent to compare your child to other kids and to think that if your child is not doing what all the other kids are doing that it's your fault. When parenting an intense child, you might get messages from all angles–social media, doctors and therapists, books, family, and friends–that "if you'd just did xyz" then your child would do "abc". Dayna Abraham knows how much guilt and shame parents have, and how much pressure they put on themselves to try and make sure their kids are happy and successful. She has practical tools to get over the unhelpfulness of guilt and shame, to support our kids without being controlled by our own fears, and to build a relationship with them so that you and your kids can grow into the best versions of themselves.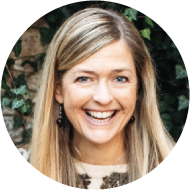 Want Better Behavior? Forget Rewards, Focus on Your Child's Emotions Instead
Suzanne Tucker
, a mom of four, has been a physical therapist and parent educator for three decades. She founded Generation Mindful when she noticed that parents and educators were loving the science of positive discipline, but struggling to use the science practically in everyday life. In response, Suzanne created tangible, evidence-based tools and toys that make connection a habit in homes and schools.
SUMMARY:
A lot of parents want their children to be well-behaved, but often times we focus on what the child is doing. In Suzanne Tucker's work at Generation Mindful, she encourages parents to focus on how their child is feeling because of the connection between feeling and behavior. Understanding our own feelings as parents and helping our child understand their feelings is the foundation of helping our kids behave better. Suzanne shares practical advice on how to help kids identify their 4 basic feelings and she shares the steps of her "Name it, Feel it, Heal it" Framework.
Elizabeth Sautter & Dr. Rebecca Branstetter
4 Steps to Boost Social-Emotional Well-Being With Your Neurodivergent Child
Elizabeth A. Sautter is a licensed speech and language pathologist, the author of Make Social and Emotional Learning Stick, and a co-creator of Make It Stick Parenting. Elizabeth provides training, consultation, supervision, and program development in schools and organizations. She lives with her husband and her two neurodivergent boys in the San Francisco Bay Area.
Dr. Rebecca Branstetter, Ph.D., is a school psychologist, speaker, and author on a mission to help children thrive by supporting educators, mental health providers, and families. She is the founder of The Thriving Students Collective and Thrive Hive TV, online platforms for boosting the mental health and learning needs of children. She is also the co-creator of the ""Make It Stick Parenting," a positive parenting course for families of neurodivergent children. Dr. Branstetter and her husband are proud parents to two daughters (and two fluffy husky dogs) in the San Francisco Bay Area.
SUMMARY:
Elizabeth Sautter and Rebecca Branstetter talk about their WISE model which helps parents of kids of all kinds (with ADHD, learning disabilities, autism, anxiety, etc). They talk about how to tap into the wisdom that you, your child, and others already have, so that you can have more awareness and confidence to support your child. They address how to intentionally move from "on the fly" parenting to more mindful parenting with a clear plan and path to lean on, for cultivating social and emotional learning. Rebecca talks about self-care, including self-compassion, and why it's essential for parents of high-needs kids. Elizabeth gives some everyday examples of how to teach emotional regulation, social communication, and executive functioning skills during everyday routines.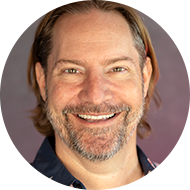 Help Your Struggling Students to Overcome Organization, Attention, and Motivation Challenges
Seth Perler
is a teacher turned Education Coach, who specializes in Executive Function and 2e. He helps struggling students navigate the educational landscape while doing his part to "disrupt" and improve education.
SUMMARY:
When kids are struggling in school with organization, attention, and motivation it can be difficult to know how to help. Is it that they won't do their work, or that they can't? Maybe your child is gifted in one area but struggling in another, and you're wondering if they are Twice Exceptional or 2E. Maybe your child has a lot of difficulty planning, delaying gratification, or paying attention, and you're wondering if they have an executive functioning (EF) disorder. Whatever the case, Seth Perler walks us through how to identify the cause of your child's struggle, how to tend to your own feelings, and how to connect with your child so that you can help your child thrive academically.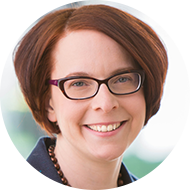 How to Not Freak Out About Kids and Phones, Plus Practical Solutions
Dr. Devorah Heitner
is the author of Screenwise: Helping Kids Thrive (and Survive) in Their Digital World. Her upcoming book about navigating privacy and reputation with kids and teens is called Growing Up in Public. Dr. Heitner's work has appeared in the New York Times, the Washington Post, The Wall Street Journal, and CNN Opinion. She has a Ph.D. in Media/Technology & Society from Northwestern University and has taught at DePaul and Northwestern.
SUMMARY:
This reassuring conversation with Dr. Devorah Heitner will hear what kids are doing (and not doing) on their phones and on screens. Devorah talks about what to do to supervise kids, at various stages, so that the content they see is appropriate. You will hear helpful guidance about what conversations to have with kids about what they've seen on screens, you'll hear essential topics to cover before getting a phone, how to help kids balance their technology use with other things in their life, and how kids can use social media or gaming as a bridge to developing social skills.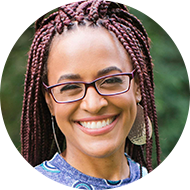 What To Do If Your Child Self-Harms
Dr. Ann-Louise Lockhart
is a business owner of A New Day Pediatric Psychology in San Antonio, TX. She is a pediatric psychologist, parent coach, wife of 23 years, a mom of 2 kids and has over 16 years of experience in her field.
She serves as a parent coach for parents who have kids and teens with behavioral and emotional regulation concerns, those diagnosed with ADHD and anxiety, as well as kids who are highly sensitive. She focuses on helping parents adjust their mindset about parenting. Dr. Lockhart helps
overwhelmed parents get on the same page and better understand their kids and teens.
Dr. Lockhart has spoken nationally at schools, conferences, online podcasts, summits, and
corporate workshops for topics about ADHD, anxiety, executive functioning, emotional dysregulation, and racism.
She has been interviewed and quoted in multiple online and print publications, including ABC
News, the New York Times, New York Post, Pure Wow, MSN, Fatherly, Essence, HuffPost, San
Antonio Magazine, Veronica Beard, Parents Magazine, and Therapy for Black Girls podcast. She
is a Freelance Writer for PBS Kids for Parents, PureWow, and a Contributor for The Gottman
Institute and 4Moms. Dr. Lockhart also serves as a Board Member for the Verywell Review Board and Dadditude.
SUMMARY:
The recent increase of kids who struggle with mental health has also increased the number of kids who self-harm or think of suicide. This is a candid conversation with Dr. Ann-Louise Lockhart about these difficult topics. (You might want to use headphones if young ears are around.)
We discuss: What is self-harm and why do kids do it? What do you do if your child self-harms? Is there a connection between self-harm and suicide? What are the warning signs of suicide? When should a parent reach out for help and how? What can we do to keep our kids (and their friends) safe from suicide and self-harm? How do you calm yourself down enough to have these tough conversations with your child?
Bottom line: Your relationship with your child matters. Having open, candid conversations can make a huge difference with your child.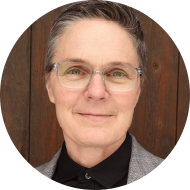 How to Support Child on the Gender Spectrum and Why It is Vital
Stephanie Brill
is the founder of Gender Spectrum and a thought leader in the field of gender diversity in children. She is the author of four books including The Transgender Teen and The Transgender Child. Her work has been featured on 20/20, Fox News and Fox Radio, San Francisco Chronicle, and The New York Times.
SUMMARY:
In recent years it seems like there is quite an increase in kids and teens who don't identify with their gender assigned at birth. Why is this happening? Is it a good thing? What are the most important things that parents should do if their child wants to express their gender in a different way (by changing their pronouns, dressing differently, etc)? What is gender-affirming health care, and when do kids need it? Stephanie Brill brings wisdom, experience, and level-headedness to this conversation about gender, and guidance about how to best support kids and teens in our families and communities.
Research Says It's More Effective to Focus on the Family Than On The Child With the Diagnosis
Dr. Joseph Lee
is a psychiatrist with a practice in Southern California. Early in his practice he saw that his patients were clearly getting better, but didn't seem to be quite "well." His search to help people truly thrive, led him to a truth-based perspective that he's been applying personally and professionally, built around developing self-worth, meaningful relationships, and lifelong optimal healthiness. Becoming a parent, made him more intentional about every aspect of his own life – trying to figure out the best way to raise his kids, while maintaining his own health and wellbeing.
SUMMARY:
Dr. Joseph Lee says that, according to research, kids with bipolar did better when their families were highly supportive of them and learned communication skills, rather than families who viewed the child as a burden and were highly critical of them. A growing body of research suggests that it might be more effective to focus mental health treatment on a family or community, rather than on the child with the diagnosis. The best thing that parents can do for a child who is struggling is to be caring, in tune, supportive, and loving. The best thing that we can do in our communities to help all children, is to work so that all kids grow up with caring, loving, protective, and supportive adults and families.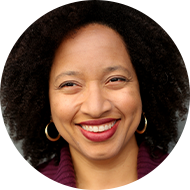 Dr. Allison Briscoe-Smith
Having Grace, Gumption, and Resilience in Difficult Times
Dr. Allison Briscoe-Smith
is a clinical psychologist who was educated at Harvard and UC Berkeley and specializes in trauma and ethnic minority mental health. She is a professor and the Director of Diversity, Equity, and Inclusion at the Wright Institute. She provides consultation and training on how to support trauma-informed practices and cultural accountability to schools, non-profits, and other organizations.
SUMMARY:
This conversation with Allison Briscoe-Smith is like a cool drink of water on a hot day. She tells about having gumption (which is spirited resourcefulness) and resilience in our parenting. And she talks about having grace in our families, to not be so hard on ourselves, especially when we're dealing with difficult circumstances that so many families have been faced with in the past few years. Allison talks about how to strike the balance between flexibility and having boundaries in parenting, and how to handle our child's feelings when they don't like the boundaries that we have.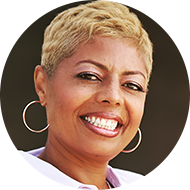 Why the Erasure of Diverse Voices in Parenting is a Problem for Everyone
Nefertiti Austin
writes about the erasure of diverse voices in motherhood in the critically acclaimed Motherhood So White: A Memoir of Race, Gender and Parenting in America. She has been featured in The New York Times, The Washington Post, Huffington Post, The Today Show, and NPR. Today, Nefertiti is the proud adoptive mother of two children and lives in Los Angeles, CA.
SUMMARY:
When Nefertiti Austin decided she wanted to adopt a Black baby boy out of the foster care system, she was surprised at the amount of pushback she received from people who simply couldn't understand her choice, or thought she wouldn't be able to raise a son as a single mom. Nefertiti was also saddened by the lack of parenting books authored by and for non-white mothers, and the lack of children's books for her son about being adopted by a Black mother. She realized that American society saw motherhood through a white lens and so she wrote her own parenting memoir to add more richness and diversity to the stories of motherhood being represented in the media. For non-white mothers, Nefertiti's story might resonate with you; for white mothers, Nefertiti's story might be a new perspective, sensitizing you and broadening your understanding of the mothering experience.
If you want to own the entire conference, upgrade here.