When Parents Get Triggered
How to Reconnect without Guilt, Shame, or Blame
As a parent, you're juggling many different things. The demands of home and work, caring for yourself and your family members, and a never-ending to-do list, weigh heavily on your shoulders. 
Even as a thoughtful, conscious parent, if your child misbehaves and you're already stressed out, you might parent in a way that you regret later. Stress robs you of your patience and creativity, and you might say (or do) something that you don't feel good about. 
When you realize you've made a mistake, you beat yourself up. You know you "should" be able to do better. (You've read, studied, and worked on your parenting skills already.) But in the heat of the moment, you can't remember what to do and all your skills go out the window. 
Worse yet, you then worry that you've damaged your child, and you mentally beat yourself up more. The "stress-explode-regret" cycle continues.
What if there was another way? What if there were things that even the most well-informed parents weren't taught growing up?
We asked a few of the top parenting experts how to escape this cycle. They have simple tools and guilt-free techniques that parents can do when they get triggered and are trying to control their own behavior (or emotions) in the moment. There are ways that parents can be their best, even when they are in survival mode and their kids are acting out.
Non-judgemental, Warmth and Encouragement
That Even Insightful Parents Need
Clinical Psychologist, Keynote Speaker, Author of The Conscious Parent, Out of Control, The Awakened Family, and more
Understand why life is actually an inward (rather than outward) journey

What to do when you start thinking that the outside needs to be constantly fixed and controlled

How your ego or identity might get triggered because of the closeness of your relationship with your child

What attunement is and how to use it to be open and trusting, but not over do it

Tools you can use to anchor yourself so you can know yourself more deeply
Counselor, Author of Being At Your Best When Your Kids Are At Their Worst
Being At Your Best When Your Kids Are At Their Worst
What to do when your child "acts out" and pushs your buttons 

One thing all kids do, no matter their age, to seek out their parent's help for their emotions

How to be with your child in difficult moments, without even using words

How to help our kids orient to themselves again and regain their emotional bearings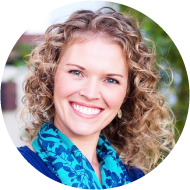 Licensed Clinical Social Worker, Founder of Relationship Cubed
Using Awareness and Tools to Transform Triggers
3 steps you can use to get out of an unhelpful cycle with your child

How to respond when a child doesn't listen

How to increase your self awareness and clarify your parenting values

Tools you can use to regulate your emotions
Psychologist, Parenting Coach, Author
Triggers: How to Tame Your Most Reactive Behaviors
What current neuroscience says about what triggers are (the big feelings we have, that are usually from unfinished business in our past)

How you can care for yourself, recover and move beyond a trigger with your child

Practical tools, including things to do and say, when you get triggered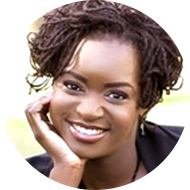 Licensed Psychologist, Creator of Triggered to Transformed
How to Transform your Parenting Triggers
What parenting triggers are and what you can do instead

Why doing deep breathing instead of yelling probably won't work in the long term

4 powerful steps that you can use starting now to transform your triggers for the long term
Founder of Parenting Boys Peacefully, Parent Coach
Addressing Kid's Aggressive Behavior & Our Triggers
Understand what is actually going on when a child acts aggressively

What parents sometimes do that makes aggression worse, and what to do instead

What to do when you get scared of your child's behavior, especially if your child is a boy

How to effectively address aggressive behavior while in heat of the moment or afterward
You'll get all the videos and audios, full of simple and effective strategies for working with your parenting triggers.
For This Short Course, We Brought Together Some of the Top Experts in the Field
World-renowned Clinical Psychologist, Doctorate from Columbia University, specializing in the integration of Eastern philosophy and Western psychology, Keynote Speaker, Author of The Conscious Parent, Out of Control, The Awakened Family, and more.
Author of Simplicity Parenting, The Soul of Discipline, Being At Your Best When Your Kids Are At Their Worst, and more, School Counselor, Consultant, Researcher, Educator, Private Family Counselor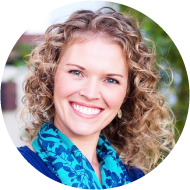 Licensed Clinical Social Worker, Parent Educator, and the Founder of Relationship Cubed
Ph.D. in Prenatal and Perinatal Psychology, Parenting Coach, Speaker and Author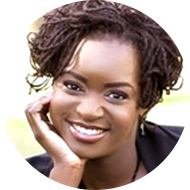 Licensed Psychologist, Parent Coach, Speaker, Author, Specializing in Trauma; Parenting and Couples, Mindfulness, Stress Reduction, and Spiritually-Centered Therapy
Founder of Parenting Boys Peacefully, Parent Coach, Speaker and Co-Author of Listen: Five Simple Tools to Meet Your Everyday Parenting Challenges
Course creators:
Cecilia and Jason Hilkey
Cecilia and Jason are the founders of Happily Family whose mission is to connect parents of challenging kids to the understanding support, research-based tools, and expert guidance they need the most. They believe that parenting is one of the most rewarding, challenging, and transformative opportunities we have as humans. They've conducted over 250 interviews of parenting and education experts, authors, therapists, and researchers. They've presented at conferences, schools and businesses in the US and abroad. Since 2012, their online programs and events have reached more than 500,000 parents and professionals in over 200 countries. They are both Early Childhood Educators–Cecilia Hilkey, MA is a pediatric Occupational Therapist and Jason Hilkey has a degree in Math and Computer Science. They are the proud parents of two wonderful young adults.
Everything is yours to keep forever in your personal library
6 Full-length videos with closed captioning so you can watch at your convenience, on any device

Audio recordings you can download and listen to at home, in the car, at the gym or wherever you like

Option: Professionally-formatted typed transcripts of the sessions, to make review and action simple
You'll get all the videos and audios, full of simple and effective strategies for working with your parenting triggers.
Happily Family Testimonials
Wow!! Incredible! I have laughed and cried! But most of all I have come away with such an amazing renewed sense of who I am as a mom and how to continue the journey that I honor and cherish day after day. Thank you so much!
 – Dana A.
This is the best yet. You really knocked it out of the park! Kim John Payne was key to me. I'm really rethinking how I relate to my kids… and it's already been really great. Thank you again.
– Amy P.
Thank you so much for all the valuable and insightful information. It is SO very comforting to know you are supported and never, ever alone on this life, parenting journey!! It's people like you that make such a huge difference. Thank you for sharing and caring! May you stay well and be blessed.
– Eli B.
Hi Cecilia and Jason, I want to say a heartfelt thank you. [My parenting] is getting deeper, clearer, yet lighter. More bite-sized and digestible. It stays with me… There is no way around doing our deep inner work… I just had a meeting with my young son's teacher and middle school representative… I was able to show up in a warm and connected way, yet not shrink back from any of the potentially tough questions… I left the fear and charge behind and bought only openness and attention. I was most wonderfully supported by the modeling you and Jason did… Thank you! …With immense appreciation & love.
 – Katerina
Can I just say Cecilia and Jason Hilkey and Happily Family is so awesome?! Thanks so much… You always ask the best questions and summarize in just the right way when I start to get confused.
– Dr. Kirstin B.
Dear Cecilia and Jason [this] was an absolute answer to my prayers!!! Thank you for choosing such great presenters. It was simply beautiful!!! Thank you!
– Sharoya H.
Thank you for all that you do!!! [This] has been stellar and I am so grateful to the speakers and for all the effort Jason and Cecilia and their team put in, to make it so impactful and meaningful!
With love and respect, a mom in Mexico, looking to get a little bit better every day!
​​ – Alejandra G.
From the bottom of my heart I would like to thank all those that made this possible. Thank you for enriching our lives and may all parents grow from strength to strength because of this knowledge. Love from South Africa.
– Saleema D.
Thank you so much for putting this… together! [It] has been like a warm hug filling me up with positive parenting and self aspirations, hope, and so so many great ideas to use in my and my family's life. Really loving this all.
– Karen K.
I can't remember how I stumbled upon this, but I'm so glad that I found it because it's absolutely wonderful! I'm finding something valuable to learn and apply to my parenting and work with children from each talk. Thank you, Happily Family!
– Candace H.
You Are Protected By
HAPPILY FAMILY's Money-Back Guarantee
We invite you to register for this comprehensive training program without any risk. Unless you are completely satisfied, we will refund your money. Just let us know within 30 days from the date you sign up. We are that confident that you will find this information to be more than you expected.
You'll get all the videos and audios, full of simple and effective strategies for working with your parenting triggers.