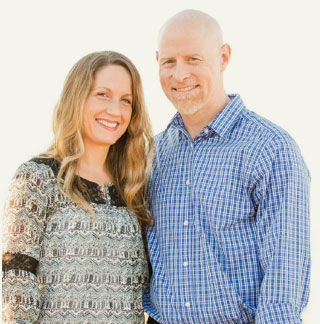 Welcome To Day One Of The
HAPPILY FAMILY ONLINE CONFERENCE
How to Help a Teen Get Off a Video Game Without Using
Consequences
Length: 27:12
Ross is the originator of the innovative, empirically-supported approach now known as Collaborative & Proactive Solutions (CPS), as described in his influential books The Explosive Child and Lost at School. Dr. Greene served on the teaching faculty at Harvard Medical School for over 20 years, and is currently adjunct associate professor in the Department of Psychology at Virginia Tech. He is also the Founding Director of the non-profit Lives in the Balance, which provides free, web-based resources on the CPS model; support and advocacy for behaviorally challenging kids and their caregivers; takes a strong stand against the use of corporal punishment at home and school, the use of restraint and seclusion in schools and restrictive therapeutic facilities, and the use of detention, suspension, and expulsion in schools, preschools, and daycare settings; and advocates for interventions that are non-punitive and non-adversarial. Dr. Greene lectures and provides consultation to families, schools, and restrictive therapeutic facilities throughout the world and lives in Portland, Maine, with his wife and two kids.
Summary:
Dr. Ross Greene says that kids do well when they can… when they can't, it's because of unsolved problems and lagging skills. Ross talks about why adult imposed consequences (time out, detention, spanking, etc) don't work, and he demonstrates what parents can do instead. We asked Ross how he would work with a young teen who is having difficulty getting off a video game. You won't want to miss his response!
Links:

Sign up for the newsletter
Self Compassion and How It Makes Us Better Parents
Dr. Kristin Neff is currently an Associate Professor of Educational Psychology at the University of Texas at Austin. She is a pioneer in the field of self-compassion research, conducting the first empirical studies on self-compassion over a decade ago. In addition to writing numerous academic articles and book chapters on the topic, she is author of the book "Self-Compassion: The Proven Power of Being Kind to Yourself". In conjunction with her colleague Dr. Chris Germer, she has developed an empirically supported eight-week training program called Mindful Self-Compassion, and offers workshops on self-compassion worldwide. An eight-week online self-compassion training program presented with Dr. Germer is also available through Sounds True. Kristin is also featured in the bestselling book and award-winning documentary The Horse Boy, which chronicles her family's journey to Mongolia where they trekked on horseback to find healing for her autistic son.
Summary:
Dr. Kristin Neff addresses the myth that parents need to be harsh with their children in order to motivate them. Another cultural myth is that parents need to be harsh with themselves in order to keep themselves motivated. Self compassion is not self indulgent, narcissistic, nor does it promote laziness; in fact, the opposite is true. By being kind to ourselves we are better able to be kind to others and Kristen shows some simple ways we can be more compassionate in our everyday life.
Links:

Mindful Communication: Simple Tools to Talk with Kids, Even During a Conflict
Oren Jay Sofer teaches meditation and communication nationally. A member of the Spirit Rock Teachers Council, he holds a degree in Comparative Religion from Columbia University, is a Certified Trainer of Nonviolent Communication, Senior Program Developer at Mindful Schools, and a Somatic Experiencing Practitioner for trauma healing. Oren is the author of Say What You Mean: A Mindful Approach to Nonviolent Communication.
Summary:
Oren Jay Sofer shows how we can talk with our kids–using mindful and nonviolent communication–to create connection. He demonstrates how we can give our kids more choice and have more closeness, even during a conflict, like asking a child to clean up their room. He even does a fun role play! And ge shares 3 simple tools for how we can bring our attention back to the present moment, so that we can respond consciously to our family members.
Links:

What Kids (and Parents!) Need to Know about Their Emotions
Dr. Eve Ekman is a UC Berkeley and UCSF Integrative medicine trained social scientist and teacher of emotional awareness. Eve's experience as a frontline social worker in the emergency room inspired her to develop emotion, compassion and mindfulness based interventions for professional caregivers. Currently Eve is a clinical instructor through UCSF's Osher Center for Integrative Medicine, Faculty at Wisdom Labs alongside ongoing research. In addition to her academic training, Eve is a second generation emotion researcher and has had meaningful collaborations with her father, renowned emotion researcher Dr. Paul Ekman. Their most recent project, The Atlas of Emotions, is an online visual tool to teach a language for improving our emotional awareness was a project commissioned and supported by the Dalai Lama. Eve is the co- lead instructor for Cultivating Emotional Balance, an evidenced based meditation and emotion regulation training developed by Dr. Ekman Sr. and Buddhist scholar Alan Wallace at a contemplative science conference in 2000.
Eve's writing on empathy, burnout and compassion has appeared in peer reviewed journals as well as invited book chapters. She has been an invited speaker in Sao Paolo, Singapore and beyond. Eve is a regular practitioner of meditation, yoga and cold water surfing and brings her enthusiasm of living a rich emotional life into her teaching.
Summary:
The research is clear–that it's important for us to talk about emotions, to make sense of our feelings, and help our kids cope. But how do we do that? We asked Dr. Eve Ekman about how a frustrated parent can manage their feelings at the end of the day, and also how we help our kids to be more aware of their feelings. Eve also tells the story of how she and her father have collaborated with His Holiness the Dalai Lama. Their project has been to increase global compassion by understanding our emotions. Eve and other researchers created a map so that adults (and now kids!) can understand their emotions and how they react to their feelings.
Links

Communication and Conflict Resolution Expert, Creator of Soul of Conflict Summit
Lynne Maureen Hurdle is a communication expert and conflict resolution strategist. She has over 35 years of experience teaching and coaching people to willingly and skillfully engage in conflict. She is the author of the best selling book, Closing Conflict for Leaders.
Lynne has spoken at nationally, at TEDxWomen, and internationally. She writes for Psychology Today and hosts the Soul of Conflict Summit.
Summary:
Conflict happens in families. Even if we ignore conflict; it doesn't go away. How do we handle it? Lynne Maureen Hurdle says that when we willingly engage in conflict we learn not only about ourselves and others, but we also have an incredible opportunity to teach our kids to handle conflict too! She shares how she handles conflict in her family and how she has moved away the norms in her culture in order to become the parent that she wanted to be.
Links:

Register for all conference days