What 25 Experts Say About – Empathy,
Social Emotional Learning, Mindfulness
Psychiatrist, Author, Executive Director of the Mindsight Institute
Dr. Harville Hendrix and Dr. Helen Hunt
Authors and Co-creators of Imago Relationship Therapy
Sociologist, Greater Good Science Center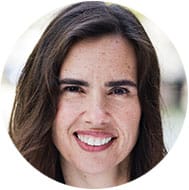 Compassion Researcher, Professor of Educational Psychology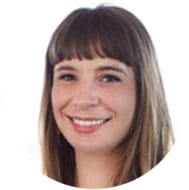 Social Scientist and Teacher of Emotional Awareness
Yoga Teacher, Author of Practice You
Psychologist, Author, Creator of the Foundations of Well-Being program
Creator of Wonder Women Unite and Founder of Enlightened Mommas
Psychologist, Author of Parenting for a Peaceful World
Founder Hand in Hand Parenting, Author of Listen
Social Worker, Creator of #EndParentShaming
Speaker, Author of Can I Kiss You?
Social Worker, Founder of the Beyond Consequences Institute
Clinical Psychologist, Author of The Available Parent
Psychologist, Creator of Solo Parent Life
Author and Founder of Recovery 2.0
Psychiatrist, Creator of Mental Healthiness classes
Founder and Executive Director of Mindfulness Without Borders
Family and Business Life Coach, Co-Founder of WiseTech Ed
Author of The Motherhood Evolution
Professor of Early Childhood Education
Director of ALC Mosaic Agile Learning Center
Parenting Coach, Author, Founder of the Million Mamas Movement
Founding President of The Big EQ Campaign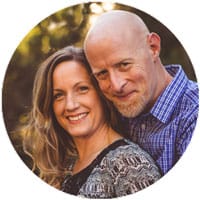 Founders of Happily Family, Educators, Social Entrepreneurs
"The amount of information and the quality of speakers that you arranged
 to be a part of this conference is truly impressive."

-Karin-
"This conference is the best thing what happened during my parenting experience."
-Rimgaile-
"Your event was absolutely fabulous! The way your wife and you interacted with the professionals was just amazing."
-Carole-
"This conference has been beyond inspiring for me! The interviews are all amazing and packed with information."
-Mia-
"Thank you for putting together an AMAZING conference!! Such a fantastic wealth of knowledge."
-Oana-
"My mind is blown! I can't thank you enough for this conference and the extension! Truly amazing!"
-Courtney-
"This conference has been SO AMAZING – just what I needed and incredibly insightful and eye-opening!!"
-Rebecca-
Connection is essential! For parents and professionals, it's hard (even impossible) to work together with kids, to teach and learn, to listen and love if we aren't connected at the heart. Neuroscience has shown that connection and attachment builds kid's brains, contributes to mental health, helps kids take risks and be resilient. Join Cecilia and Jason Hilkey and 25 other scholars, researchers, and authors, as we explore the science of connection and practical tools for everyday life with kids.
Parenting is about heart, connection and relationship. But parenting is also about science. Research shows that warm parenting significantly helps with not just with everyday challenges, but also mental health, and wellness. Join this exciting conversation to get practical parenting tools from Cecilia and Jason Hilkey, with 25 other experts.

What 25 Experts Say About – Empathy,
Social Emotional Learning, Mindfulness