EXPIRES October 19 midnight PDT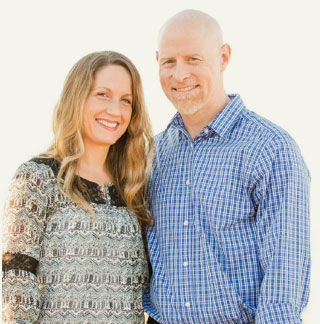 Welcome To Day Five Of The
HAPPILY FAMILY ONLINE CONFERENCE
How Stories, Emotions, Play & Connection Help Kids' Minds Develop
Dr. Tina Payne Bryson is the author of Bottom Line for Baby, and with Dr. Dan Siegel she has co-authored of The Power of Showing Up, The Yes Brain, The Whole Brain Child, and No-Drama Discipline. Tina is a psychotherapist and the Founder and Executive Director of The Center for Connection and of The Play Strong Institute. Even more important than being a parenting educator and a researcher, Tina is a mom to three boys.
Summary:
Dr. Tina Payne Bryson's books are full of hopeful messages to parents that everyday moments matter and the work you are doing, as a parent, matters. She talks about how you can help your child make sense of their world (and why this is important), how you don't have to be perfect, how to use stories and play in your family, what to do when you (or your kids) are flooded with emotions. We appreciate Tina's personal stories, research-backed strategies, and her reassurance.
Links:
The Whole Brain Child book website
Resilience, Autonomy, and Self-Motivation
For over 20 years, Cecilia and Jason Hilkey have worked together… they've taught compassionate communication to parents and educators, worked with children with special needs, and even taught in the same preschool classroom. They founded Happily Family to help parents get emotional support, clear up communication, and create connection in families. Their popular conferences, blog, parent coaching, and classes touch the lives of over 100 thousand parents each week. They have 2 teen daughters.
Summary:
Cecilia and Jason reveal a 5-step method to handle any parenting challenge so that you can calm yourself, connect with your child, survive the situation, but also problem-solve "outside the moment" so that it's less likely to re-occur in the future. Ultimately these steps help your kids to develop self-motivation, experience their own agency, build resilience in your family, and respect their autonomy. Get ready to participate with this talk and grab a few more tools for your tool belt.
Links:
Julie Lythcott-Haims is the New York Times bestselling author of How to Raise an Adult. She authored Real American, her critically-acclaimed award-winning memoir about her experience as a Black and biracial person in white spaces. Her third book, Your Turn: How to Be an Adult, was just released this year. Julie is a mother, former Stanford dean, and corporate lawyer.
Summary:
This is an interview you can watch with your teen! Julie Lythcott-Haims talks about how to be yourself, find meaningful work, and take reasonable risks to follow your dreams. Julie shares her own personal story… first following what society valued before she learned to follow her own voice and choose what direction she wanted her life to take. Julie also shares several stories of other people and how they've made their way in the world and dealt with obstacles they encountered. This conversation touches on self-love, self-direction, courage, listening to your own wisdom, and moving forward despite your fears.
Links:
Your Turn: How To Be An Adult book excerpt
Dr. William Stixrud / Ned Johnson
What Do You Say to Help Kids Be Resilient and Self Motivated
Dr. William Stixrud and Ned Johnson have co-authored The Self Driven Child and their brand new book What Do You Say?
Dr. William Stixrud is a clinical neuropsychologist and a faculty member at Children's National and the George Washington University School of Medicine. He lectures widely on the adolescent brain, motivation, and the effects of stress, sleep deprivation, and technology overload on the brain.
Ned Johnson is the founder of PrepMatters, a tutoring service in Washington, DC. He is a sought after speaker and teen coach for study skills, parent-teen dynamics, ad anxiety management and his work has been featured on NPR, the U.S. News and World Report, Time, the Washington Post and the Wall Street Journal.
Summary:
As parents we want our children to be happy, but often we push them towards things that don't actually create lasting happiness, like good grades in school, top-rated universities, and high-paying jobs. The things that create the most happiness, according to the research, are deep connection with other people, belonging and purpose, meaning, engagement, and fulfillment. In this conversation with Dr. William Stixrud and Ned Johnson, they talk about how to raise kids who are happy and fulfilled, who are self-motivated, who are resilient during tough times, and who have meaning and purpose in their lives.
Links:
The Why and How of Social Emotional Learning
Jenny Woo is a Harvard-trained educator, cognitive science researcher, executive coach, and mom of three. She conducts research in social-emotional learning, emotion regulation, and resilience. She is the creator of a series of award-winning life skills games. Her games have been featured by Harvard University and CASEL, won the 2018 Parents' Choice Awards, and are used by parents, teachers, counselors, and therapists in over 50 countries.
Summary:
Jenny Woo talks about social-emotional learning and why it's important for our kids, now and in the future. A big part of social-emotional learning is self-awareness, regulating feelings, and having empathy for others. Jenny shares tools for kids and adults to cope with uncomfortable feelings. The genius of Jenny's social-emotional tools is that they make these invisible, mental processes more tangible and understandable.
Links:
Card Decks:
52 Essential Conversations
52 Essential Relationships
52 Essential Critical Thinking Skills
52 Essential Coping Skills