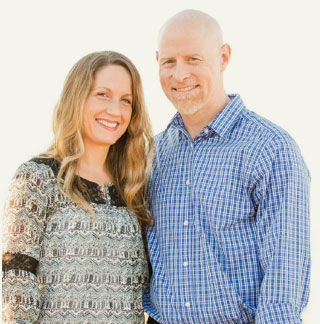 Welcome To The Recordings of The
HAPPILY FAMILY ONLINE CONFERENCE
Showing Up for Your Kids: See Underneath Their Actions, Understand Their Feelings, and Connect With Them
Dr. Tina Payne Bryson is the author of Bottom Line for Baby, and with Dr. Dan Siegel she has co-authored of The Power of Showing Up, The Yes Brain, The Whole Brain Child, and No-Drama Discipline. Tina is a psychotherapist and the Founder and Executive Director of The Center for Connection and of The Play Strong Institute. Even more important than being a parenting educator and a researcher, Tina is a mom to three boys.
Summary:
In this conversation, Dr. Tina Payne Bryson draws on her deep knowledge of the brain, her clinical expertise and the wisdom gained by mothering 3 boys. Tina talks about how to take a deeper dive with our kids, to see what's happening beneath the external world of their actions and behaviors. She shares with us some clues, so we can tell the difference between a child who can't do something vs. a child who won't do something. And she talks about how we can show up for our kids, even if our own caregiver didn't really show up for us.
Links:
Emotional and Social Life of Girls
Cecilia Hilkey is a pediatric occupational therapist. Jason Hilkey is an assistive technology specialist. Jason and Cecilia have worked professionally with children and families for over 20 years. Together they've taught compassionate communication to parents and educators, worked with children with special needs, and even taught together in the same preschool classroom. They founded Happily Family to help parents get support, and have fewer fights and more fun with the kids in their life. Their popular conferences, blog, parent coaching, and classes touch the lives of tens of thousands of people each week. They live in Oregon with their two 2 teen daughters.

Summary:
In this lively conversation, Cecilia and Jason Hilkey share the science of our social brain, how it impacts our girls who want to belong, have independence and feel competent. Jason and Cecilia share stories from their days teaching preschool together, as well as stories from their own home, raising their two teen daughters. Don't miss this wide-ranging conversation covering gender and sexuality issues, how to connect with your girls and get them to talk, how to help your girls make good choices, avoid toxic friends and unhealthy relationships, how to handle body image and social media issues, and how to follow your intuition as a parent.
Links:
Conversation Starters for Girls 12-18 Years Old
Free Download
Can We All Just Get Along: Using Fair Fighting Build Family Harmony
For over twenty five years, Jennifer Miller has worked with educators and families to help them become more effective with children through social and emotional learning, with coaching, curriculum development, consultation in Ohio and nationally. She is the author and illustrator of the blog and book, Confident Parents, Confident Kids.
Summary:
We appreciate the ease with which Jennifer Miller's translates the science of parenting into practical and realistic tools for families. This conversation about fighting fairly applies to kids and adults of all ages. Her tools will help any family understand each other, process their feelings and problem solve together. Reassuringly, Jennifer says that "learning happens because of emotions, not in spite of them".
Links:
Parenting Forward: How to Raise Children with Justice, Mercy, and Kindness
Cindy is progressive Christian writer and the author of Parenting Forward. She grew up as a conservative evangelical and during a radical faith shift, she also became a parent. Cindy writes about parenting, her evolving faith, and the slow, unseen labor of cultivating the values of hospitality, creativity, equality, social justice, and deep spirituality in the next generation.
Summary:
In her book, Cindy asks, "What if the solution to the world's complex problems begins in our homes and local communities, by unlearning the patterns with which we have treated children and having the courage to change?" In this conversation, Cindy tells the story about how she shifted in her parenting and we talk about how parenting makes shifts in the world.
Links:
Three Key Strategies to End the Homework Wars
Coco Stanback is a Certified ADHD Coach and Certified Provider of Dr. Ross Greene's Collaborative and Proactive Solutions. She trained with Dr. Greene in order to improve her relationship with her 2 sons–who both have ADHD and are now adults–along the way she saw that her skills and personal experience could also help others. She has now been coaching parents of high needs children for 10 years through her private practice at Heart 4 Kids Coaching.
Summary:
Coco Stanback knows that "kids do well when they can; when they can't it's because of unsolved problems and lagging skills". Using Dr. Ross Greene's CPS model, Coco helps parents identify the unsolved problems and lagging skills their kids might have in school or with homework. Coco talks about what we can do, as parents if we're scared or attached to the outcome and how we can keep the relationship with our child at the center of our parenting.
Links: