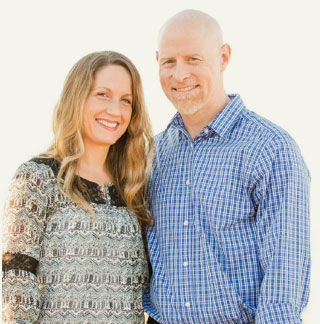 Welcome To The Recordings of The
HAPPILY FAMILY ONLINE CONFERENCE
Empathy, Attachment, and Knowing Our Kids
Length: 38:02
Dr. Daniel Siegel is a clinical professor of psychiatry at the UCLA School of Medicine and the Executive Director of the Mindsight Institute. He has authored or co-authored several books including Parenting from the Inside Out, The Whole-Brain Child, No Drama Discipline, Brainstorm, The Yes Brain, and The Power of Showing Up.
Summary:
As parents, we have an opportunity to not only care for children's physical bodies and their behaviors but to also care for their internal world. When we pay attention to a child's mind (feelings, experiences, insights), it helps them develop empathy and compassion. Empathy is a teachable skill that kids learn when they imagine what it is like to be another person. How do we teach compassion at various ages? How do we help kids to understand and calm their feelings? How do we continue to be curious about who our kids are, and who they are becoming?
Links:
Dr. Dan Siegel's website – www.drdansiegel.com
Effective Alternatives to Rewards and Consequences
Dr. Laura Markham is the author of Peaceful Parent, Happy Kids and Peaceful Parent, Happy Siblings. She is the founding editor of AhaParenting which reaches over 140,000 parents per week. Dr. Laura's aspiration is to change the world, one child at a time, by supporting parents.
Summary:
Parents are stressed right now. Many families are still dealing with the effects of the pandemic. During stressful times, it may feel tempting to move away from peaceful parenting techniques and use punishments or rewards instead. Will incentives motivate our kids to get stuff done? Do rewards make kids more productive? Do consequences make parenting easier? Dr. Laura Markham talks about rewards and consequences, why they don't actually work, and what parents can do instead.
Links:
Tune Up & Tune In to Ourselves and Our Kids
Carrie Contey, PhD is a parenting coach, speaker and author. Her background in prenatal and perinatal psychology offers a unique perspective on children, parenting, family life and what it means to be a healthy, happy, whole human being. In her work with thousands of parents all over the world, she guides, supports and inspires her clients to live with a wide-open and courageous heart so that they can approach parenting with both skill and spaciousness.
Summary:
What do you do when you get triggered (you know you're reacting maybe to an event or feeling from the past) and you're struggling to keep yourself present and control your behavior (or emotions) in the moment? Dr. Carrie Contey talks about how to tune in to yourself–your "deeper knowing"–and how tuning in can guide your parenting and your life. She shares ideas about how to tune in proactively, but also how to tune in during the heat of the moment when things are tough.
Links:

Thrivers: Why Some Kids Struggle and Others Shine
Dr. Michele Borba is an internationally recognized educational psychologist and expert in bullying, social-emotional learning, and character development. Michele has spoken to over one million participants on five continents. She has appeared on TODAY, Dateline, The View, Dr. Phil, CNN, MSNBC, Dr. Oz, Dr. Drew, and The Early Show, among others, and is the author of 24 books. Dr. Borba's latest book is called Thrivers: The Surprising Reasons Why Some Kids Struggle and Others Shine.
Summary:
Dr. Michele Borba looked at the child development research to see why some kids were thriving and others were not. She noticed that a group of kids were doing quite well despite growing up in very difficult situations (poverty, a parent with mental illness, trauma, etc). She discovered that resilience (rather than being an innate skill) can actually be taught and developed over a lifetime. Michele distilled the research down to 7 Character Strengths that help children flourish mentally, morally, and emotionally. She shares practical tools for how we can help our kids develop these qualities.
Links

Book – Thrivers: The Surprising Reasons Why Some Kids Struggle and Others Shine
Natural Parenting: Trusting in Your Child, Yourself, and Nature
Tracy is the founder and writer behind the award-winning blog, Raised Good, a guide to natural parenting in the modern world. Tracy is known for holding space for conversation while supporting a global community and sharing evidence-based research that helps us make sense of what we viscerally know to be true. She lives in Vancouver, BC with her family.
Summary:
Tracy Gillett talks about her personal journey of how she learned to tune in to her inner wisdom and use natural parenting. She shares how to use mother nature to make parenting easier, how to have gentleness with yourself when you make a mistake, and how to help your baby sleep… all coming from the perspective of natural parenting.
Links:
5 Myths Surrounding Infant Sleep That You Can Safely Ignore As a New (or Not So New) Parent