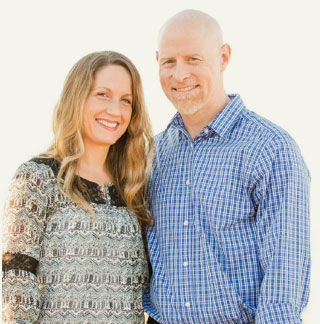 Welcome To Day Four Of The
HAPPILY FAMILY ONLINE CONFERENCE
Parenting a Teen in an Anxious World
Dr. John Duffy is a highly sought-after clinical psychologist, media expert, author of The Available Parent and Parenting the New Teen in the Age of Anxiety. He is the host of the popular Undue Anxiety podcast. Dr. Duffy has been working with individuals, couples, teens, and families for nearly twenty years. He is a regular parenting and relationship expert on Steve Harvey, WGN radio in Chicago and the Morning Blend on NBC TV.
Summary:
How do you attune with your kids–especially your teen–without getting on the "roller coaster" of their moods? Parenting is more complicated now than it was a generation ago. If you are parenting a teen, they are growing up in a different world than you did (with social media, e-cigarettes, etc). Dr. John Duffy talks about how to be the parent whose child comes to you with issues (rather than always going to their peers), how to not freak out when your child tells you stuff that's hard to hear, and how to work with your teen to support them through tough times.
Links:
Highly Sensitive Kids: Regulation, Anger, and Screens
Dr. Ann-Louise Lockhart is a Pediatric Psychologist. She is Board Certified in Clinical Child and Adolescent Psychology. She is the Founder and Owner of A New Day Pediatric Psychology. Originally from St. Croix in the U.S. Virgin Islands, she considers herself a "dual-citizen" of Texas and the Caribbean. She specializes in treating ADHD, Depression, Anxiety, and medical diagnoses.
Summary:
Dr. Ann-Louise Lockhart describes highly sensitive kids, the 10-15% of the population is more sensitive to noise, social situations, transitions, smells, etc. She talks about how you can parent a highly sensitive child, why you don't want to "toughen them up", how to help your child regulate their feelings, and how to help your child develop a secure attachment. We also have a great conversation about what to do if you and your partner don't agree on parenting, even if you don't have a highly sensitive child, you won't want to miss this part!
Links:

Raising a High Needs Child without Losing Yourself
Dayna Abraham is a National Board Certified teacher with a background in Early Childhood and the Founder of Lemonlime Adventures. As a teacher she always figured out ways to love the most intense and challenging kids in her classroom. After becoming a mother herself and seeing her own child not "fit" into school, she chose to homeschool and help other parents, of challenging and intense kids, to find their own super powers.
Summary:
Talking with Dayna Abraham is like drinking straight from a well of goodness. In this conversation, we dive deep into how to be the parent of an intense child. Get ready to receive lots of compassion, but also to get some genius quick strategies–that you can actually d0–even if you are in survival mode, haven't slept well, are recovering from the pandemic, or haven't had enough coffee! Dayna breaks down why things are falling apart and gently gives us the pieces to put it all back together again.
Links:
Executive Functioning and Supporting the Struggling Student
Seth Perler is a teacher turned Education Coach, who specializes in Executive Function and 2e. He helps struggling students navigate the educational landscape while doing his part to "disrupt" and improve education.
Summary:
Seth Perler says that in our society there is a huge misunderstanding happening with kids who struggle in school. It's the difference between "can't" vs "won't". When kids are struggling, most often the assumption is that they "won't" pay attention, get their work done, or push themselves. However, in Seth's work with tons of bright-but-struggling kids, he sees kids who want to do all those great things, but who can't (for various reasons, in that particular moment). How do we develop the kind of relationship with our struggling kids so that we can understand what is really going on for them and problem solve together? This is what Seth talks about! If your child is struggling in school, get ready for a fast-paced, inspiring, and practical conversation.
Links:
How to Raise a Differently Wired Child
Debbie Reber is a parenting activist, New York Times bestselling author, keynote speaker, and the founder of TiLT Parenting, a website, top podcast, and social media community for parents who are raising differently wired children. Her newest book is Differently Wired: Raising an Exceptional Child in a Conventional World.
Summary:
What happens when your child is different than what you expect? Is differently wired? Has mental health struggles or academic struggles in school? As a parent how do we accept and support our child especially with their education? We ask Debbie about her ideas and specific strategies for struggling students. We talk about different approaches towards education including homeschooling and unschooling.
Links:
Differently Wired 7 Day Challenge
Tilt Education (to sign up for my PDF on How to Choose a School)