EXPIRES October 19 midnight PDT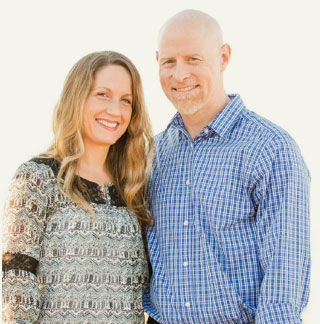 Welcome To Day Three Of The
HAPPILY FAMILY ONLINE CONFERENCE
Jessica Lahey is a teacher, writer, and mom. She writes about education, parenting, and child welfare for The Atlantic, Vermont Public Radio, and the New York Times and is the author of The Gift of Failure: How the Best Parents Learn to Let Go So Their Children Can Succeed and The Addiction Inoculation: Raising Healthy Kids in a Culture of Dependence.
Summary:
Jessica Lahey wrote an incredibly important book about how to prevent kids from getting addicted to substances. Jess talks about how you can "stack the odds in your favor" to prevent substance use and abuse by having conversations with your kids, educating them, and helping your kids to understand the risk factors (especially if there is addiction in the family, mental illness, or adverse childhood experiences). She demonstrates a few of the conversations about substances you can have with kids at different ages, starting with preschool-aged kids. Jess also talks about the adolescent brain and why it's so important to postpone–as long as possible–the first time a teen uses alcohol or drugs.
Links:
Leslie P. Arreola-Hillenbrand
Nonviolent Parenting, Limit Setting, and the Power of Empathy
Leslie Arreola-Hillenbrand is a first-generation non-Black Chicana mother to three biracial children, with a dual degree in Child Development & Family Studies, and Family Life Education. She founded Latinx Parenting–a bilingual organization and movement rooted in children's rights, social and racial justice, the practice of nonviolence and reparenting, and intergenerational and ancestral healing–where she offers workshops, support, and advocacy for Latinx/Chicanx families locally, nationally, and internationally.
Summary:
Leslie Arreola-Hillenbrand talks about decolonizing parenting, what that means, why that is important work not just for black and brown families, but also for white parents too, to recognize the power structures that we are living in and working against. At least for some groups, the traditional parenting paradigm of having "power over" children (that has been passed down from generations) comes from colonization, not from culture. Our conversation with Leslie touches on white supremacy, adult supremacy, reparenting, releasing stories of shame, intergenerational and ancestral healing, limit setting, and how we parent our children with empathy rather than having "power over" them.
Links:
Stop Shaming and Comparing Yourself–and Your Kids–And Embrace Your Life
Mercedes Samudio, LCSW is a parent coach, speaker, and bestselling author who helps parents and children communicate with each other, manage emotional trauma, navigate social media and technology together, and develop healthy parent-child relationships. Mercedes started the #EndParentShaming movement as well as coined the term Shame-Proof Parenting – using both to bring awareness to ending parent shame.
Summary:
Mercedes Samudio says if we compare our family to other people's families–in real life and on social media–that we often feel "not good enough". And if we compare our family to the "American ideal" (white, cis, heterosexual, affluent, two-parent household, with biological children) again we feel "not good enough". Mercedes urges us instead to tune in to our own values, create space for our child's mistakes and our mistakes, and to seek out more diversity in who we go to for parenting advice.
Links:
Diversity, Equity, Inclusion, and Social Justice
Rosetta Lee is on faculty at Seattle Girls' School, she is an outreach specialist who presents at the local and national level, and she is a diversity speaker who addresses cross cultural communication, identity development, implicit and unconscious bias, gender and sexuality diversity, and bullying. Rosetta has worked with over 300 K-12 public and independent schools throughout the country, as well as a number of colleges and universities.
Summary:
We were really excited to talk to Rosetta Lee because, especially for many of the white parents that we talk to, there is a desire to talk more about race, anti-racism, social justice, and bias but also uncertainty about how to begin these conversations. Rosetta says that schools and neighborhoods are less diverse today than they were before desegregation, and also that kids notice racial differences–and begin to show a racial preference–by 10 months of age. So if we want to change systemic racism we need to start with our kids, in conversations, educating ourselves, and addressing (even imperfectly) this critical topic. Rosetta shows ways to talk about race and racism in this inspiring yet practical conversation.
Links:
Materials, Resources, Workshops
Protecting Young Kids from Pornography
Kristen Jenson is the #1 best-selling author of the ​Good Pictures Bad Pictures read-aloud books, the executive producer of the Brain Defense: Digital Safety curriculum, and the founder of DefendYoungMinds.com.
Summary:
Kids are getting exposed to pornography online at younger and younger ages. If you are worried about your children and want to make sure that you have given them the best protection possible, listen to this interview with Kristen Jenson. We ask her how to start talking to kids at various ages about the dangers. She explains how kids can develop their own personal "internal filter" and what to do if kids get exposed to pornography. Kristen talks about social media, computer filters, how porn can become an actual addiction, and how we protect our kids. Please join us for this important conversation.
Links: