EXPIRES October 19 midnight PDT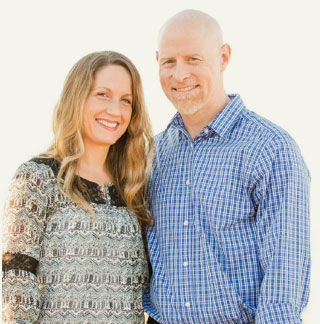 Welcome To Day Two Of The
HAPPILY FAMILY ONLINE CONFERENCE
Being At Your Best When Your Kids Are At Their Worst
Kim John Payne has been quietly and passionately helping parents find do-able ways to build deep connections with their children that give families resilience and simple joy. Kim has been a trainer to independent and public schools, a school counselor, consultant, researcher, educator and a private family counselor. Kim has been featured on ABC, NBC, CBS, NPR, Time Magazine, the Chicago Tribune, Parenting, and the LA Times. He is the author of several books including Simplicity Parenting, The Soul of Discipline, and his most recent book Being At Your Best When Your Kids Are At Their Worst.
Summary:
It's no question that kids can push our buttons and in those moments it appears that the child is being disobedient. Kim John Payne says, "I've never met a disobedient child; I've only met a disoriented one." Kim explains that when kids are emotionally disoriented, no matter what their age is, they echolocate off of us to regain their emotional bearings. Kim elegantly describes how we can be with our child in those difficult moments, without even using words, to help our kids orient themselves again. This is a beautiful conversation with Kim John Payne. He is someone who understands children and parents very deeply. Do not miss this presentation.
Links:
5 Ways to Solve Disconnection
Coco Stanback is a Certified ADHD Coach and Certified Provider of Dr. Ross Greene's Collaborative and Proactive Solutions. She trained with Dr. Greene in order to improve her relationship with her 2 sons–who both have ADHD and are now adults–along the way she saw that her skills and personal experience could also help others. She has now been coaching parents of high needs children for 10 years through her private practice at Heart 4 Kids Coaching.
Summary:
Coco Stanback talks about how to use radical acceptance, non-judgment, curiosity, focus, and collaboration when parenting children with challenging behaviors. She shares personal stories about how she has used these concepts with her own sons during various struggles that they faced. You will appreciate Coco's warmth, humility, reassuring presence, and her simple, do-able suggestions to build more connection in your family.
Links:
FREE Guide "5 Ways To Build A Strong Connection With Your Child"
How to Shift from "Time Outs" to "Time Ins" with Your Toddler or Teen
Suzanne Tucker, mom of four, has been a physical therapist and parent educator for over 27 years. She founded Generation Mindful when she noticed that parents and educators were loving the science of positive discipline, but struggling to use the science practically in everyday life. In response, Suzanne created tangible, evidence based tools and toys that make connection a habit in homes and schools.
Summary:
Going from "time outs" to "time ins" is a monumental shift in not just parenting but also our culture. For a young child, a time out means, "You did a bad thing. You are a bad person". For a young child who is wired for attachment, this message is very difficult to hear and understand. When parents use time-ins, the message is, "You did something bad because you are feeling bad. I'm here to support you, help you, and love you through this". If you want to use time-ins, have a deep understanding of your kids and warm connection with them, this conversation with Suzanne Tucker is the place to start. Suzanne's warmth and compassion are infectious.
Links:
How to Manage Your Child's Emotions (and Your Own)
Keira Merkovsky is a Licensed Clinical Social Worker, Parent Educator, and the Founder of Relationship Cubed. Early in her career Keira recognized that while she valued her education and training, it was what she learned by overcoming challenging personal experiences, including severe postpartum depression, that made her great at helping others find inner peace, personal contentment, and joy in all of their relationships. She works in private practice in Southern California and lives with her husband and her two favorite teachers, her kids.
Summary:
This interview with Keira Merkovsky will leave you reassured and relieved. Keira covers several topics including how to manage the amount of uncertainty there is in life and parenting, how to manage the expectations that you have for yourself and your kids, how to be calm for your kids even when they are losing it, how to handle your child's undesirable behaviors, and how to take a break from a conversation that is getting too heated. Keira explains the purpose of feelings and gives practical steps to calm them.
Links:
Free copy of My Calming Compass
Addressing Kid's Aggressive Behavior & Our Triggers
Tosha Schore is a parent coach, speaker and co-author with Hand in Hand Parenting founder, Patty Wipfler, of Listen: Five Simple Tools to Meet Your Everyday Parenting Challenges. Tosha is mom to three boys and an advocate for boys and their families worldwide. She is committed to creating lasting change in families and in the world by supporting parents to care for themselves, connect with their boys deeply, set limits lovingly, and play wildly. Tosha holds a BA in Women's Studies & Language Studies from UCSC, an MA in Applied Linguistics from UCLA, and is a certified teacher and trainer of instructors in Parenting by Connection. Photo credit: "In Her Image."
Summary:
When a child is acting aggressively what is actually going on? Do parents sometimes respond and make aggression worse? If so, what can parents do instead? Tosha Schore talks about how when children are behaving aggressively it's often because they are scared. As parents, we can get scared too, and react to our child's behavior in unhelpful ways, especially if our child is a boy. Tosha shares how to effectively address aggressive behavior while in heat of the moment or outside the moment. Parents of boys, this talk is especially for you!
Links:
Free course "Parenting Boys Peacefully: A 10-Day Reconnect!"
After the Sign Up button, click "Have a coupon?" and enter: happilyfamily